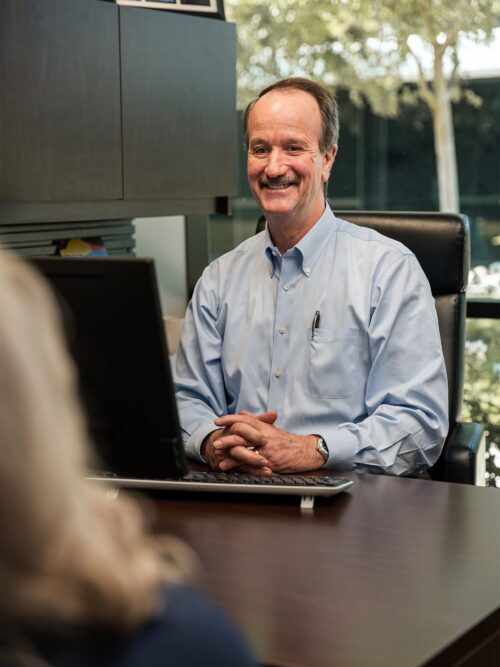 Daniel Ray
President & Senior Advisor
Dan has been in the financial services profession since 1991. He is one of the eight principals of Regency and began working for the company in 1995. Dan works as a Senior Advisor to individual, business, and non-profit clients. He is also a member of the Investment Committee, which handles the ongoing evaluation of existing holdings and investment selection. His financial experience also includes working for American Express Financial Advisors. Always striving to improve his knowledge of the field, Dan enjoys getting to know his clients and seeing their financial lives positively transform through the financial planning process.
When he is not at work, Dan spends time with his wife and children, travels, and enjoys reading history and literature. He is also passionate about music—collecting records, attending live music events, and playing the harmonica. Dan and his wife are wine enthusiasts who enjoy traveling to regions, visiting wineries, tasting and collecting.
Education and Certifications
California State University, Fresno, B.S. Cum Laude
CERTIFIED FINANCIAL PLANNER™
Community Involvement
Dan has served on the Board of Directors for the Board of Mennonite Brethren Foundation for over 20 years, including acting as a past Chair. Dan's entire family has been involved in bringing the iCanBike program to the Fresno-Clovis area, a program that helps individuals with developmental disabilities learn to ride a bike. More recently, Dan and his wife have focused on establishing a local program of the Best Buddies Organization.